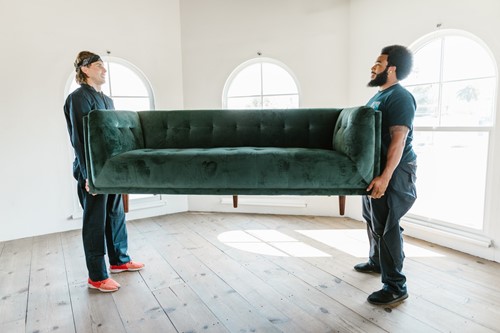 Hiring professional help can make your move much easier. Unfortunately, it can also make it more difficult. With so much stress and risk involved in the moving process, it's crucial to hire the best and most trustworthy movers. Here are some tips for what to search for when finding the perfect moving company.
Determine What Type of Service You Need
There are different moving services depending on your needs. Some moving companies offer multiple tiers or varieties of service, while some companies specialize in a particular type of move. Decide whether you need just the labor to load and unload or if you need them to drive to your destination as well. Consider the distance between your old and new homes and the environment—for example, whether it's a suburban neighborhood with wide streets or a cramped city neighborhood with limited parking.
Ask for Recommendations
If you know anybody who has recently moved or who has lived in multiple homes in the same area for many years, ask them who they hired and if they had a pleasant experience. If you don't get any good suggestions, you may at least get some warnings for who to avoid. Try asking coworkers, classmates, friends and neighbors as part of your research.
Evaluate Credentials
When checking out a potential moving company option, look for some specific credentials. Movers in the United States should have an official Department of Transportation license. They should also have insurance information readily available to their customers. You can also check for facts like years in service, special accreditations or awards. All this information will help you build a complete idea of the company in question—and help you find potential red flags.
Read Reviews
Even if you have a trusted friend's endorsement, you should still look for some public reviews on the company you're thinking about hiring. Every customer situation is different and even if a particular mover is well-reviewed, there might be specific details to beware. For example, if a moving company has complaints about scheduling problems or lateness, you will know to be extra careful about your deadlines.
Request an In-Person Estimate
Unfortunately, the quote a mover gives you over the phone or internet might differ from a quote they give you in person. In most cases, the latter is more expensive. It isn't always their fault, either. It's difficult to describe the size and volume of your entire home's worth of furniture and belongings unless you measure every single thing. To get the most accurate idea of how much the move will cost, ask for an in-person estimate.
Finding the right moving company matters. You're trusting people with your belongings during an important and stressful life event, so make sure you take the time to research and make the best decision.